National School Bus Safety Week: 1 Bus + 1 Driver = A Big Impact on Education
This week, October 17-21, is National School Bus Safety Week!
During the week, students will be reminded of school bus rules including various safety tips regarding approaching the bus as well as proper entrance and exit procedures. Please click here for a message from our Director of Transportation, Tom Tiede, regarding bus safety.
District 66 is dedicating Friday, October 21, as School Bus Driver Appreciation Day to honor our dedicated drivers.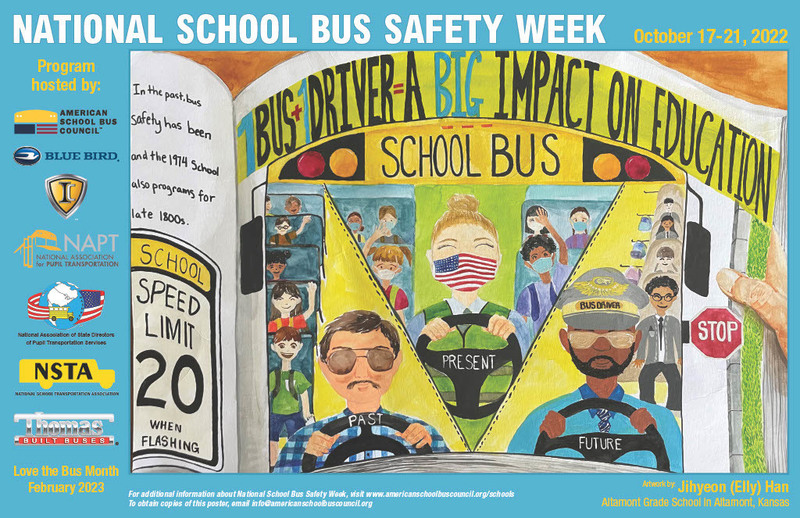 Thank you to our amazing transportation team!
Director: Tom Tiede

Drivers:
Mr. Bob Doogan (1); Mr. Todd McDaniel (2); Mr. Paul Jonauskas (4); Mr. Joe Fraticola (5); Mr. Terry Folliard (7); Mr. Frank Lewandowski (8); Ms. Twanna "TJ" Anderson (9); Mr. Kurt Stiegmann (10); Mr. John Eglaston (11); Mr. Bob Stocker (12); Ms. Shelley Yang (14)

Subs:
Ms. Tamara Kohout, Mr. Jim Gismondi, Mr. John Cesal